United World & Comparisonator Partnership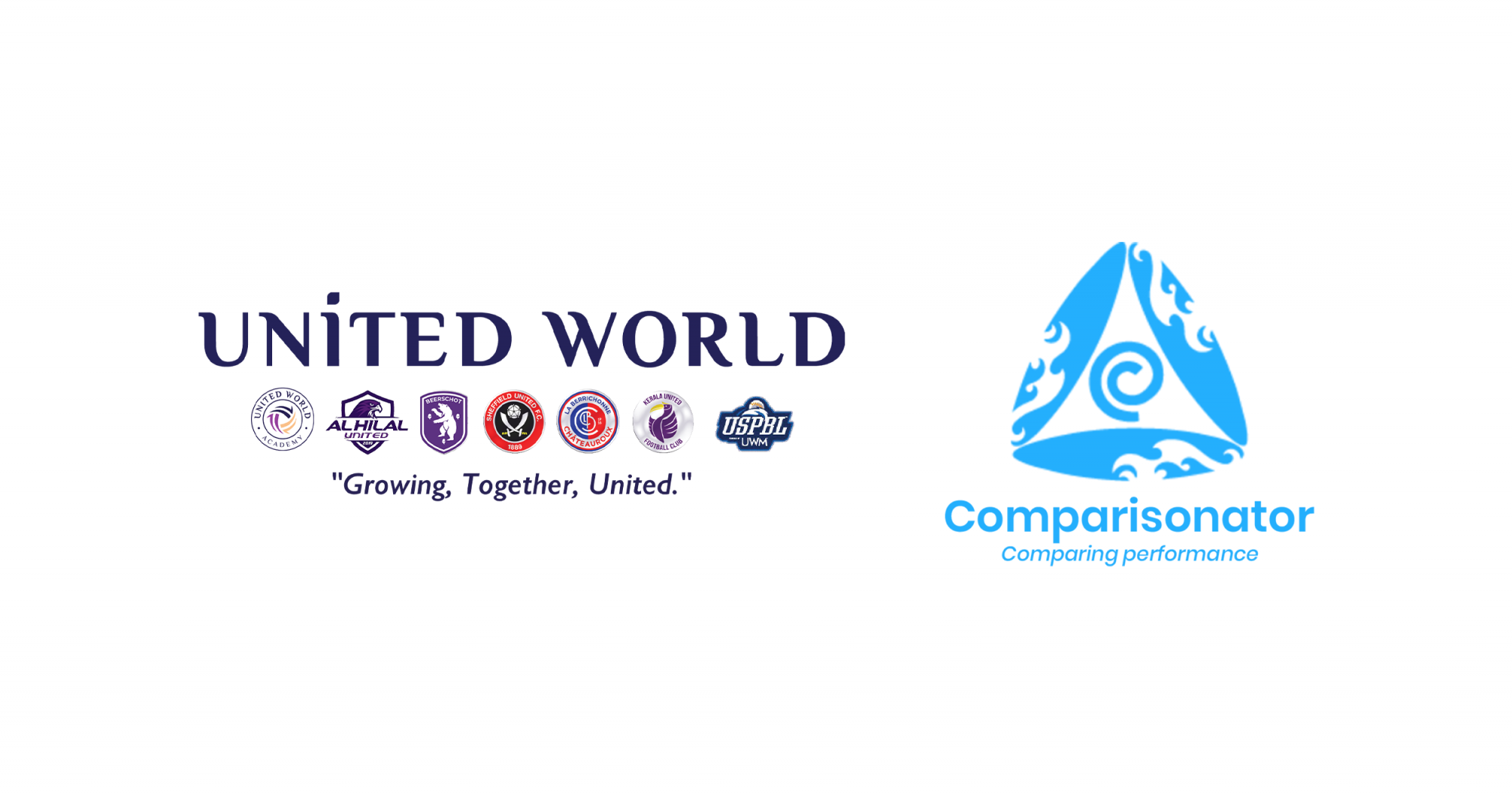 Public Announcement: United World X Comparisonator Partnership
We, United World, are hereby announcing our new partnership with Comparisonator. We are confident that this collaboration will support our shared mission of transforming the management of the sports industry and helping us achieve our sustainable growth model.
Steven Vanharen, United World Director of Football & Recruitment: "We are excited to partner with Comparisonator and leverage their cutting-edge technology to complement our recruitment strategies. Thanks to the platform, communication between decision-makers inside United World and their clubs will be much easier, allowing them to read and interpret data more easily and communicate with them in an efficient way. Also, the player portfolios management is simple and very effective."
Tarkan Batgun, Comparisonator CEO: "We are delighted to join forces with United World, a pioneering multi-club ownership structure in football industry. We believe that our platform will be a valuable asset to United World, and we look forward to working together to improve the player recruitment management within United World banner and facilitate effective communication among their teams. This partnership between United World and Comparisonator is expected to greatly improve their recruitment management of clubs, allowing teams to act collectively and make more informed decisions. By establishing a unified data language and engaging with a variety of data sources, the partnership will help them to overcome the challenges associated with managing clubs with diverse cultural backgrounds."
About Comparisonator Platform:
Comparisonator is an artificially Intelligent football data comparison platform with unique features such as:
• Virtual Transfer-visualising transfer success in another league,
• Recruitment Shop-assisting club's decision-makers in finding suitable players according to their needs,
• Similarity-allowing recruiters to source players who are similar to known players by themselves,
• Portfolio Management-providing a management tool allowing decision makers to follow their players & scouts effectively,
• Comparing players & teams- enabling decision makers to understand the quality & continuity of footballers inch by inch, forming and sharing graphical performance reports in seconds, match by match & season by season.
About United World:
United World is a global sports management and entertainment company headquartered in Geneva, Switzerland. It oversees multi-sports entities including
• United World Academy (Switzerland, France, and UAE),
• Sheffield United FC (United Kingdom),
• K. Beerschot V.A. (Belgium)
• La Berrichonne de Châteauroux (France),
• Kerala United (India),
• Alhilal United (UAE) and,
• the United Shore Professional Baseball League (United States).
United World aims to become a role-model in transformation of the sports management by applying a sustainable growth model, therefore, puts a special emphasize on talent development across all functions