United World & Johan Cruyff Institute Partnership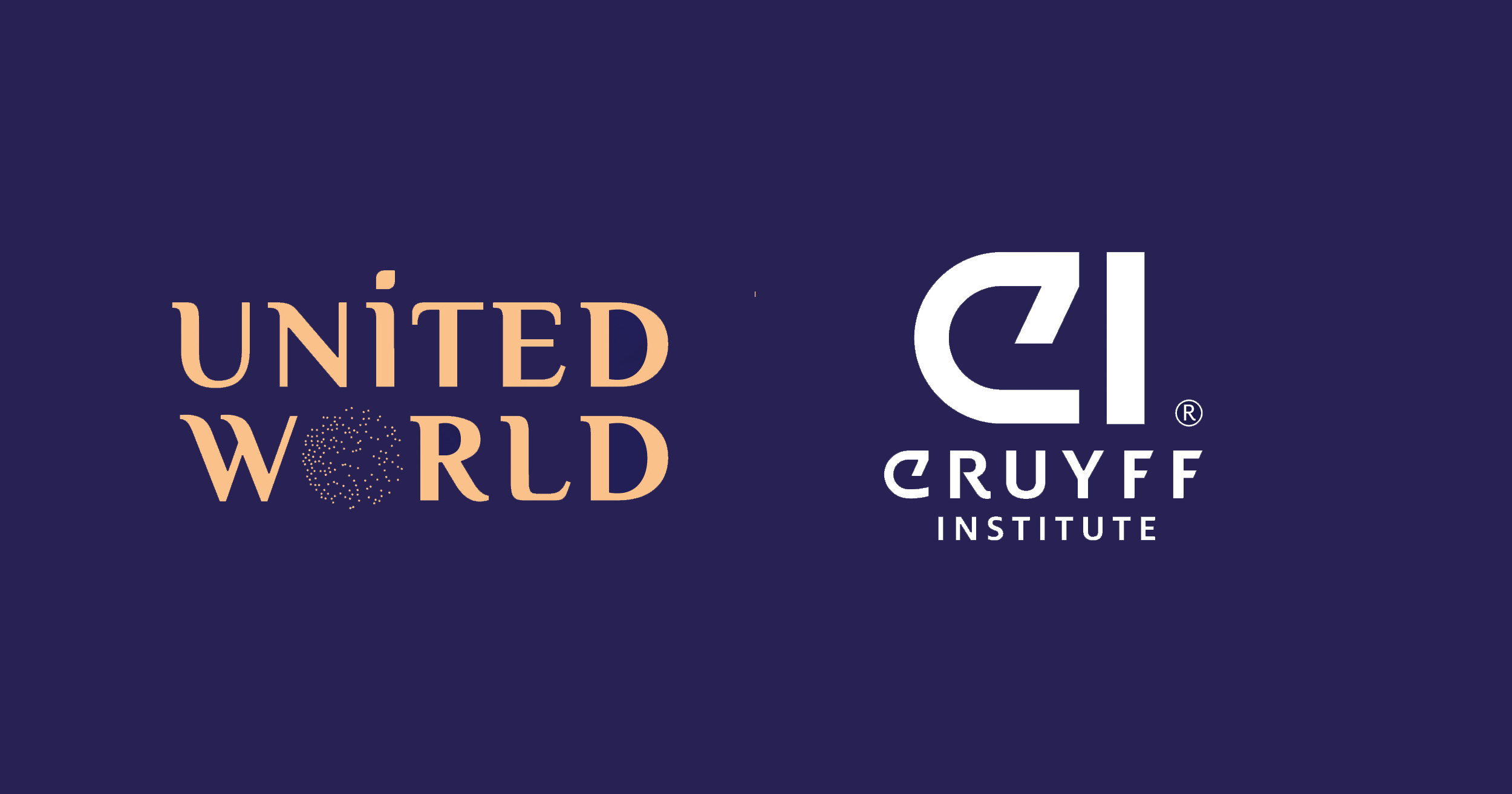 We, United World, are hereby announcing our new partnership with Johan Cruyff Institute. We are confident that this collaboration will support our shared mission of transforming the management of the sports industry.
Abdullah Alghamdi, CEO of United World: "We are pleased to begin a fantastic new partnership with the Johan Cruyff Institute, one of the most traditional and respected sport business schools worldwide. Our purpose at United World is to unite people around sports and help them fulfill their potential. We truly believe that this partnership will act as a catalyst for the further development of United World staff and Johan Cruyff Institute students and enrich the shared knowledge by co-developing multiple projects. The partnership will provide our people at United World with access to the best-in-class educational programs, and the students of Johan Cruyff Institute with the opportunity to complement their academic activities with real-life experiences across 3 continents and 8 countries. We look forward to growing together and united."
Mariël Koerhuis, General Manager at Johan Cruyff Institute: "I am very happy with this agreement with United World, which contributes to accomplishing a shared goal of further professionalising the sports industry, and football business particularly. Through this collaboration we aim to further extend the academic and professional opportunities for our students and alumni, as it will add value to the activities both our organisations develop in the field of knowledge and talent development. We aim to be a valuable new partner to United World on its way to further success."
About Johan Cruyff Institute:
Sport, management, and social work are three key words in the world of Johan Cruyff and basic pillars of his legacy. His own experience as a professional football player and later as a coach and advisor led Johan to devise a plan to help athletes to enter the working world at the end of their sports career and to promote the professionalization of management in the world of sport. And thus, Johan Cruyff Institute was born, the academic legacy of Johan Cruyff.
Since its founding in 2002, Johan Cruyff Institute has trained athletes, sport managers and other professionals in Sport Management, Sport Marketing, Sponsorship, Football Business and Coaching. Its expansion has been unstoppable, and it currently offers 94 programs. Today, Johan Cruyff Institute has sites in Spain, the Netherlands, Peru, and Mexico, 11 offices around the world and 17 international agents in 18 different countries. Thousands of students have been trained in their classrooms in on campus courses and in online courses.
Proof of the quality of its academic training is that Johan Cruyff Institute received the official accreditation of its Master in Sport Management as a university degree with the Universitat Autònoma de Barcelona. The Master in Football Business in collaboration with
FC Barcelona is the result of an alliance with the club and its training platform, Barça Universitas and Barça Innovation Hub.
About United World:
United World is a global sports management and entertainment company headquartered in Geneva, Switzerland. It oversees multi-sports entities including
• United World Academy (Switzerland, France, and UAE),
• Sheffield United FC (United Kingdom),
• K. Beerschot V.A. (Belgium)
• La Berrichonne de Châteauroux (France),
• Kerala United (India),
• Alhilal United (UAE) and,
• the United Shore Professional Baseball League (United States).
United World aims to become a role-model in transformation of the sports management by applying a sustainable growth model, therefore, puts a special emphasize on talent development across all functions.