ITC & United World are Partnering to Engage Youth in Sports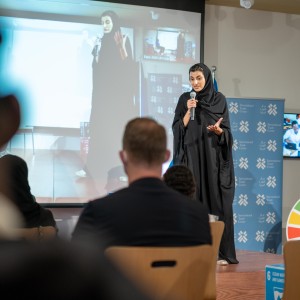 ITC and United World are partnering to engage youth in sports, and in doing so to help them build skills for employment, foster entrepreneurial spirit and access to finance.
We are delighted to have Her Royal Highness Princess Reem at our event encouraging youth to use sport as a pathway to professional development
This dialogue with a celebrity sports person from the Arab region will focus on the role of sports in creating opportunities for young men and women, including from remote regions, on and off the field. The talk will be followed by a conversation with a footballer.
This event is organized by ITC and United World.  
Speakers:
HRH Princess Reem Bint Abdullah Bin Mosaad of Saudi Arabia
Ms. Lilia Naas Chief, Office for Arab States, International Trade Centre
Mr. David Cordobes Programme Officer, Youth and Trade, International Trade Centre
Mr. Surak Musah, Captain of Al Hilal United, UAE
 Moderated by Vittorio Cammarota, International Trade Centre