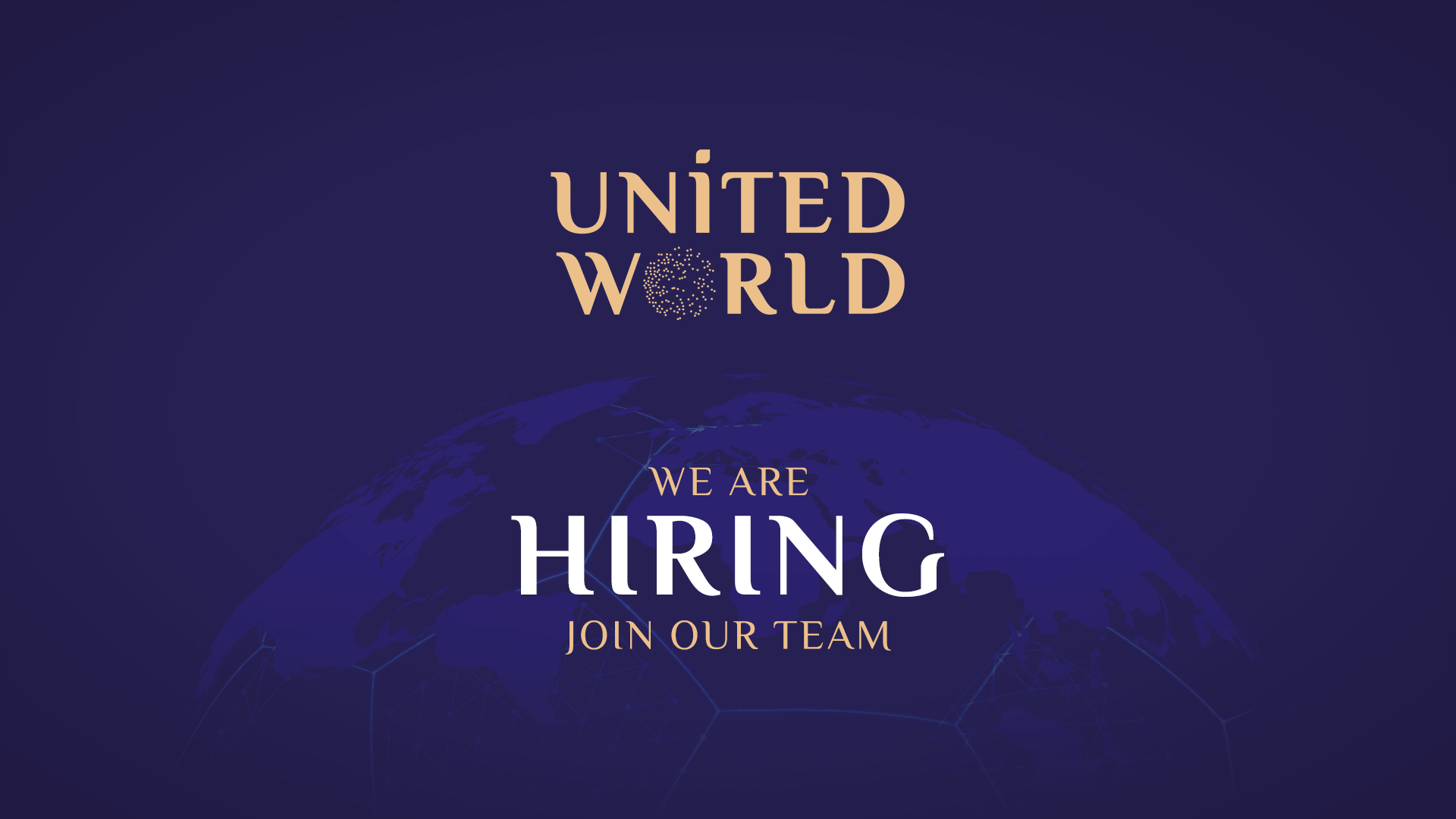 The United World family is growing. We are hiring a new team member for our headquarter in Geneva, Switzerland. 
Commercial Operations & Marketing Manager. 
Please read the details below and send your resumes with a cover letter telling us why you are suitable for this job to [email protected] until 1st of September.
Commercial Operations & Marketing Manager, United World SA, Geneva
United World SA, a global professional sports management company, has an exciting opportunity for a Junior Commercial Operations & Marketing Manager to join its growing team at its headquarters in Geneva. This permanent position is well-suited to an individual that is looking to advance their career in sports management and gain hands-on experience in commercial and marketing fields.
Reporting directly to the Commercial & Marketing Director, you will work closely with all pillars of the commercial and marketing functions. You will assist the development of commercial strategies and lead activations at group level. This exciting position offers opportunity to progress into a higher role within the Group and / or its partner clubs.
Key Responsibilities:  
Leading the end-to-end activation of the Group's commercial partnerships 

Analysing partner club performances across pillars and recommending actions

Liaising with partner clubs and external agencies in day-to-day operations

Designing and developing B2B and B2C marketing materials 

Generating content for web sites, social media accounts and optimising the assets 
Key Requirements: 
Be passionate about sports and act on ration

Entrepreneurial leadership, do-learn-do mindset and high resilience

Ability to translate the strategic thinking into action and driving results

Up to 3 years' experience in sales, marketing, or consultancy

BA/BS degree is required. MBA or a master's degree in sports is a plus

A self-starter with an entrepreneurial and curious spirit, who can work independently and navigate across a global organisation

Strong analytical and problem-solving skills

Strong communication and presentation skills combined with attention to detail

Excellent verbal and written communication skills in English, additional languages are plus.

Strong collaboration skills – ability to effectively liaise with a cross-functional team of technical experts, marketers, and senior teammates across multiple locations

Demonstrated ability to manage complex, multi-faceted relationships, with both internal and external stakeholders

Comfortable prioritising tasks and balancing a range of projects

Advanced Microsoft Office skills are must. Other skills and competencies are plus

Good sense of humor and flexibility to excel in an unstructured, fast-paced environment

Travel might be required couple times a year

Eligibility to work & reside in Switzerland
About United World SA
At United World, we collaborate with our partners around the globe to advise and inspire them in achieving their objectives by providing end-to-end services implemented by a superior staff on and off the pitch. We seek to be the advisor of choice in transforming the management of sports enterprises and recognized for institutional quality and integrity.    
As an employee of United World, you will be part of a global network that includes 
Sheffield United FC – United Kingdom

K. Beerschot VA – Belgium

La Berrichonne de Châteauroux – France

Al Hilal United FC – United Arab Emirates 

Kerala United FC – India 

United Shore Minor Baseball League – Unites States and 

Other sports related partners in the ecosystem.
We believe in entrepreneurial leadership and promote a do-learn-do culture. You will have the opportunity to work with internationally recognized leaders in the field and to experience the world of sports both as a professional and a sports enthusiast.
United World SA is an independently managed subsidiary of United World Holding. We value diverse cultures and promote a gender equal sports management organisation across the Group. 
Benefits and Perks
4 weeks paid holiday

+1 Day off on / for your birthday 

Health Insurance

Public commute in Geneva

Agile working arrangement incl. flexible hours and work from home 

A modern office with a mini football field and huge terrace

Access to partner club games and the sporting staff